Happy Holidays. Well they're coming quicker than ever. I'm not a huge fan of Christmas but I think Occupy Wall St has me in better spirits. And the NBA lockout is over! Not a bad season at all.
Anyways, I don't have much for a tutorial on this, but here's the gist of it: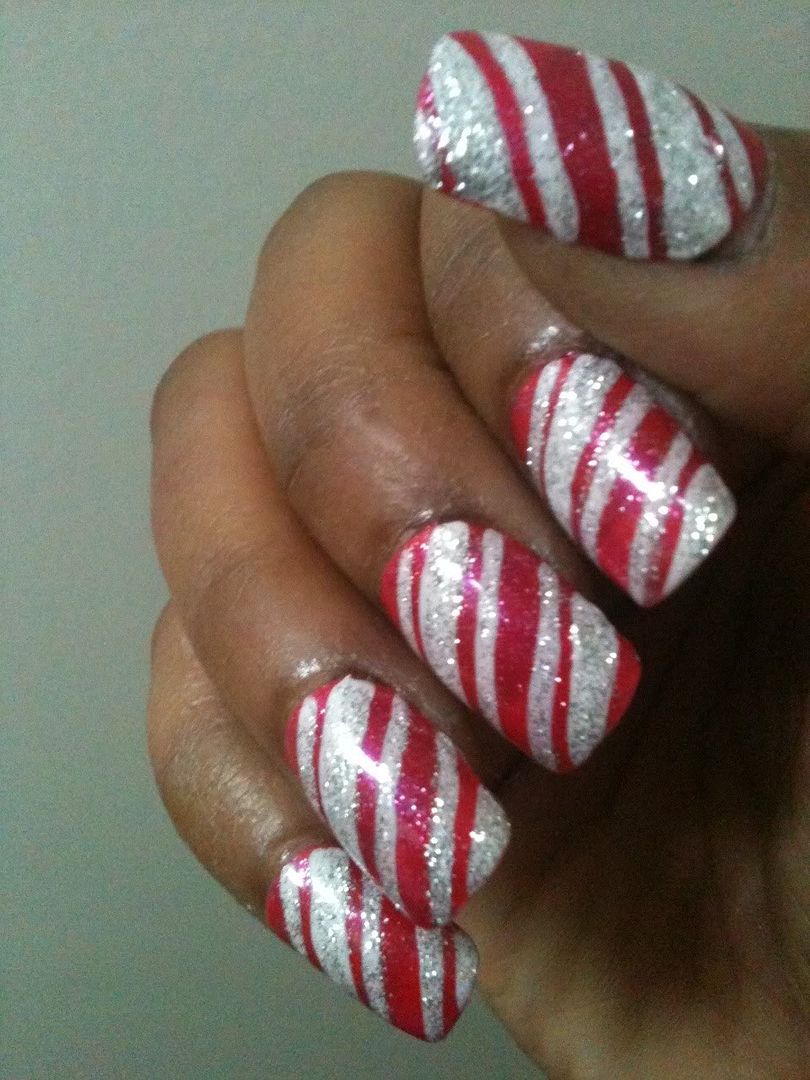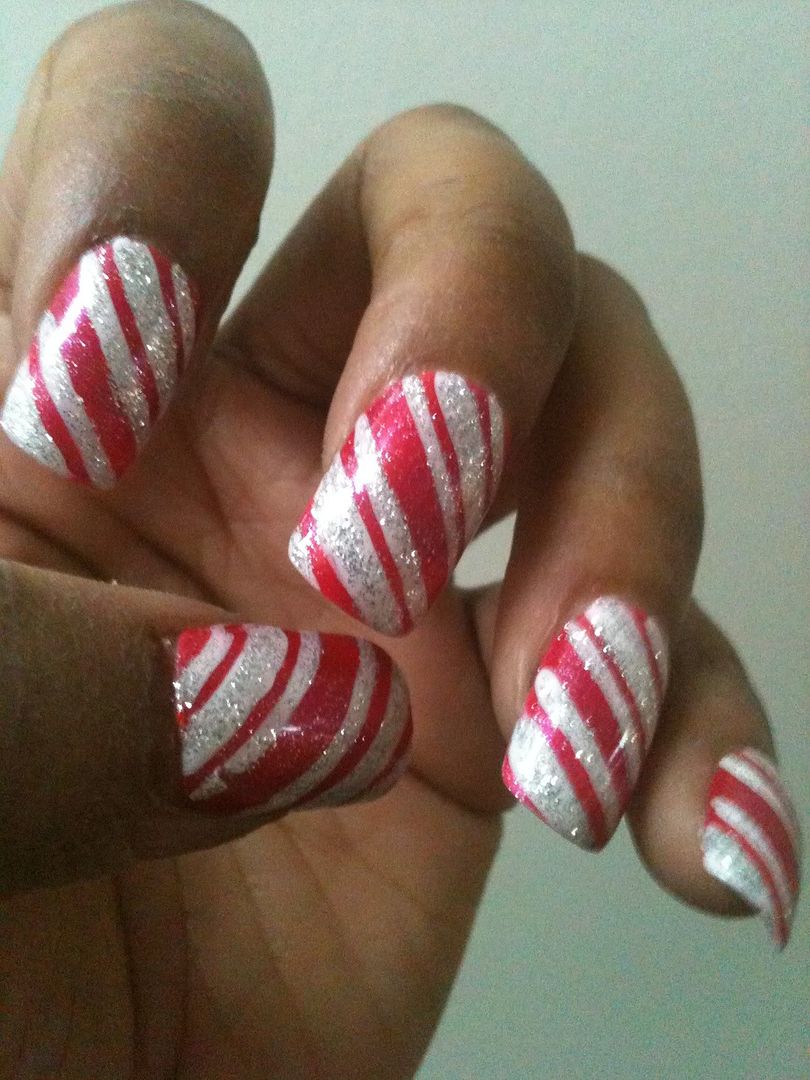 Start by painting nails red or hot pink works, too. I painted on top of full cover fake nails from the drugstore. Just tape them to toothpicks or something to keep from touching them. Paint a very fine glitter on top, or something foil-y. You don't want it too glittery yet. Use a white nail art striper and go to town. Check a photo for the pattern. Then I added a fine silver glitter
striper on top of the white. Voila!
More holiday nails are coming, keep checking back!